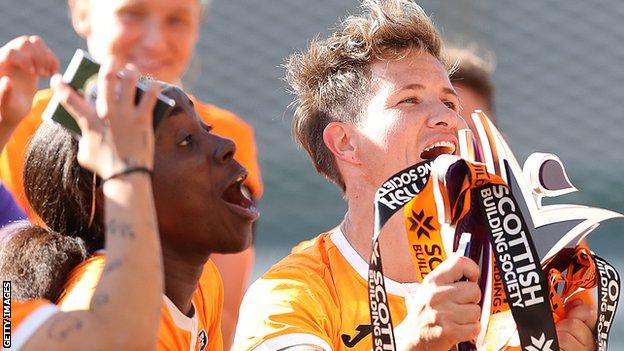 South Africa captain Janine Van Wyk is returning to Scottish champions Glasgow City just one month after announcing her departure.
The 34-year-old defender joined City a year ago and helped them win their 14th successive league title in June.
South Africa's most-capped player then said she had to return to her homeland to assist JVW FC, the club she founded.
"Circumstances have changed for now and I'm happy that I was offered another contract," she said.
"I'm looking forward to wearing the jersey again."