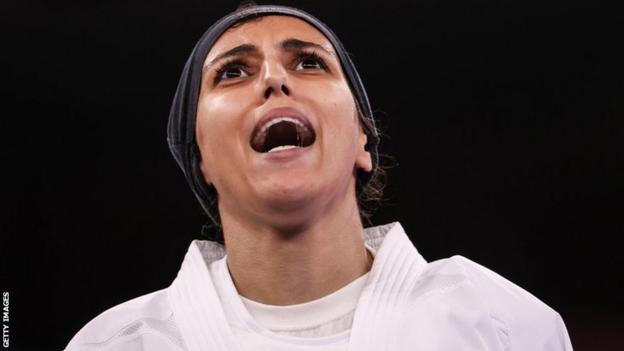 Egypt's former world champion Giana Farouk (who is also known as Giana Lotfy) had to settle for a bronze in the in the women's kumite karate -61kg division on day 14 of the Olmypics.
The 26-year-old Egyptian lost narrowly to China's Xiaoyan Yin, who was declared the winner by the referee with the duo finishing on a point each,as the sport of karate made its debut in the Olympics.
Earlier Farouk had won three of her Pool A bouts as she qualified for the semi-finals.
Athletics
Botswana's quartet (Isaac Makwala, Baboloki Thebe, Zibane Ngozi, Bayapo Ndori) set an African record to finish second in their heat of the men's 4x400m relay and qualify automatically for Saturday's final.
Their time of 2 minutes 58.33 seconds eclipses the time set by Nigeria as they won gold at the Sydney Games in 2000.
But South Africa (Lythe Pillay, Zakithi Nene, Ranti Marvin Dikgale, Thapelo Phora) could only finish in seventh place in their heat as they failed to progress.
South Africa's Marc Mundell was 40th out of 47 finishers in the men's 50km walk, more than 24 minutes behind winner Dawid Tomala of Poland.
In the women's 20km walk Ethiopia's Yehualeye Beletew failed to finish the race.
More to follow